For those of you who are unable to join us at our San Francisco campus and studios but are still looking to be a part of the Pyramind family, we invite you to join our world-class online programs. While these programs aren't a substitute for our full-time ground campus experience, we believe that with the right amount of dedication and practice, you can produce and finish great sounding music from the comfort of your own home!
With over 20 years of training experience as a music production school, Pyramind has created a concise and efficient learning package that includes hundreds of hours of content along with our world class One-on-One mentorship sessions. We provide everything Youtube can't to ensure that by the time you are done, you are leaving with the best possible finished music! 
Not sure where to start? No worries, we invite you to contact our admissions staff and they will assist in finding the right program to help you reach your goals. Also, if you're already making music, send us a link to one of your tracks. Our staff would love to hear what you're creating, give you FREE feedback, and make some recommendations!
PRIVATE ONE-ON-ONE MENTORSHIP
One-on-One mentorship is at the core of our online programs because it's the fastest and most proven way to finish release ready tracks. You get to learn from a diverse range of men and women who have worked with the likes of the Beastie Boys, Ferry Corsten, Tiesto, Nicodemus, Mix Master Mike, Rob Garza, Armin Van Buuren, Kaskade, and Paul Oakenfold.
Our staff also consists of producers/artists/musicians who have composed and produced for companies like Disney, Sony, Microsoft Studios, Blizzard Entertainment, Ubisoft, and Insomniac Games. You will find their music and influence in AAA titles such as Bioshock 2, Halo, World of Warcraft, Fable 3, God of War, and Sunset Overdrive.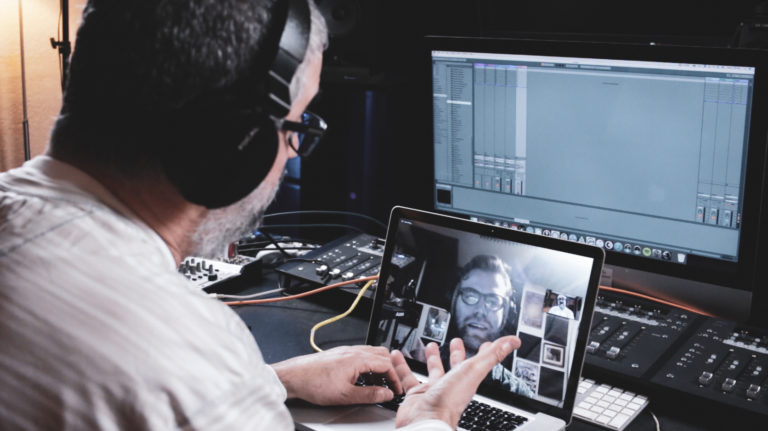 IN-DEPTH ABLETON TUTORIALS
Our in-depth, Ableton tutorials give you a proven formula to creating professionally produced music. This program is perfect for anyone who is already using this powerful software or for anyone who is looking to make the transition.
We've had students from all over the world who use Logic Pro, FL Studio, and other DAWs successfully learn how to use Ableton Live to compose, finish, and release their own original music. You can too!