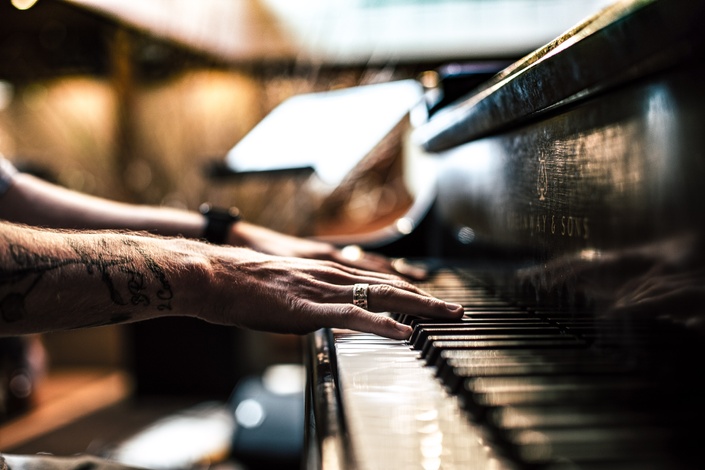 Modern Piano for Producers
Unlock Your Full Creative Potential
Learning the piano is one of the greatest skills you can acquire as a musician, producer, and composer.

In today's modern age, learning to express yourself using a piano has never been more accessible, and at Pyramind we continually strive to help you level up your game and get you closer to total self expression day after day. This is why we have teamed up with piano master Niko Kotoulas and his team to offer this world class program, Modern Piano for Producers.
From Niko:
"We are excited about our partnership with Pyramind & Greg Gordon. The school has an outstanding reputation for teaching world-class content to thousands of producers over it's 20 year history. We are looking forward to teaching piano to the Pyramind ecosystem and growing out the platform with Pyramind."
Keep reading to enroll now and learn more about the many benefits of learning the piano.
Why is everyone learning piano all of a sudden?
Here's the thing…
If you're like most producers, you'll fall into one of these three categories:
If you're not in category 3 yet, chances are you will be. It happens to almost every producer.
And the worst thing you can do when you're in category 3 is to keep pushing and doing the same thing you've always done.
That's what most producers do. And it doesn't work.
You need a different approach: piano.
When you started producing music, did you think this is where you'd end up?

Session after session you sit down and start something new.
You pull in some samples from Splice.
Write a basic chord progression on the piano roll.
Try to come up with a catchy melody but get only halfway there.
Once the inevitable frustration hits, you lean back in your chair, put your feet up, and start scrolling through Facebook and Instagram. You notice that…
You return to your project feeling even more demotivated. But you tell yourself to push through and work harder.
Except nothing really changes. You find yourself stuck in this cycle.
You feel like there's something missing.
This is the eternal challenge that plagues producers. It's the gap between what's in their head, and what ends up in their DAW.
"I have all these great ideas in my head, but they never sound as good as I think they will."
"I just can't figure out how to translate what I'm hearing in my head into my DAW. I don't know where to start."
"I truly think I have a creative and musical mind, but I fall short when it comes to taking that creativity and putting it into something tangible and listenable."
Some producers manage to grind their way out of this rut. Most end up quitting.
Fortunately, there's another option…
Piano.
And here's why:
Creativity is best expressed dynamically through action.
Your best ideas come from the moments where you're in the zone, enjoying yourself, and feeling completely free to do whatever you please.
Take a moment to think about it.
Would you feel more creative staring at a blank screen trying to figure out which notes to plot in your DAW to write a nice (but kinda boring) quantized melody?
Or would you feel more creative getting lost while playing piano and enjoying the sound of what's coming out, noticing the weight of the keys, feeling the music tangibly, and exploring musical ideas that you'd never be able to conjure up in your head—all while recording them into your DAW?
The answer is obvious. Playing an instrument, especially piano, is a more natural way to express yourself musically. If you're a producer who can play piano, you have the ability to be more creative, compose better music, and have more fun doing it.
Learning piano is the key to getting the musical ideas out of your head and into your DAW….
…and I'm here to help you do just that.
Your Instructor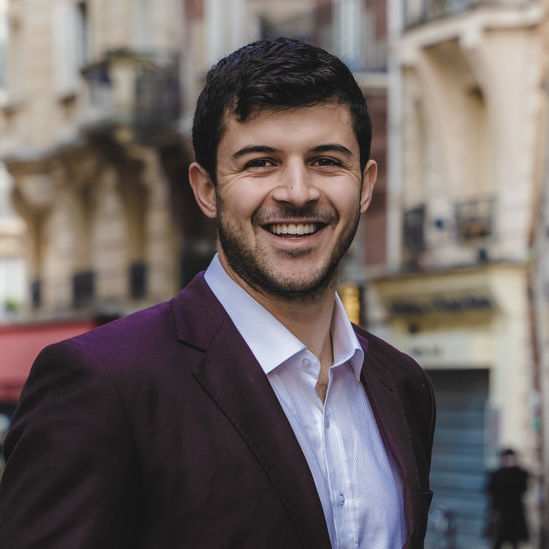 Niko Kotoulas started playing piano at the age of two and has never stopped. Within a few years of publically releasing music, the Greek-American and New York-based pianist, producer and educator has quietly generated over 50 million streams with support from The Chainsmokers, Lauv, Swedish House Mafia and countless artists. His music has been played on TV channels including NBC and ESPN. Niko also runs PianoForProducers.com, an e-learning platform teaching music producers piano fundamentals.
Inspired by everyone from Beethoven to Avicii, Niko has played through and studied over 5,000 songs in his lifetime. While attending Johns Hopkins University, he suffered a season-ending injury in basketball, which gave him free time to create piano arrangements and start his YouTube channel. After graduating from University, Niko continued to release piano arrangements while working full-time on Wall Street - this is when he started to gain recognition for his music.
Given his streaming success and official placement on Spotify's "Acoustic Calm" playlist, Niko left his Wall Street job to pursue music full-time. He immersed himself in learning electronic music production and received his first official remix "Leave" for Borgeous and Jordyn Jones seven months after leaving his old career path.
Over the next few years, Niko will be releasing both piano arrangements and electronic dance music, while growing his platform on PianoForProducers.com helping the music production community.

Here's what you'll learn in Modern Piano for Producers:
And here's what you'll learn in the bonus modules: