Ableton Live is a powerful tool to use on stage to drive your performances. Whether you are working with a band, performing as a solo artist, or looking to DJ, this course provides the necessary skills to start rocking stages big and small.
Designed by Pyramind Mentor, Jor van der Poel, this course gives you a 360 degree view on how to export your tracks and set-up your live performance projects. Jor goes into detail on how to build effects and instrument racks that maximize control and CPU processing power. MIDI mapping your controllers and scripting with ClyphX are revealed for better workflows and deep integration. If you are looking to take to the stage to perform your own music then this is the right path for you.
Included in the Program
Levels:
Performance with Ableton Live Level 1
Performance with Ableton Live Level 2
Performance with Ableton Live Level 3
Content:
-3 Levels
-Over 3 hours of video content
-24/7 Access to content via desktop or mobile
-2 One-on-One Mentorship sessions (2 hours)
By the end of this program you will be equipped with the skills to bring Ableton Live up on stage to perform your own music, to accompany a band/artist, or to design a live performance set up for other artists.
*Click HERE to see a free preview of the course


One-on-One Mentorship
Throughout the program you will have the opportunity to learn from ANY of our highly skilled mentors, including Jor, the author of this class! Other online programs may assign one individual instructor to your course but we believe in letting you choose the right mentor for your goals. Not sure who to choose? No worries, as our staff would love to speak with you and make some recommendations!
Book your mentor sessions with Jor HERE (FYI- He's in Berlin so remember the time there is 10 hours ahead of PST)
You can find a full list of our mentors HERE.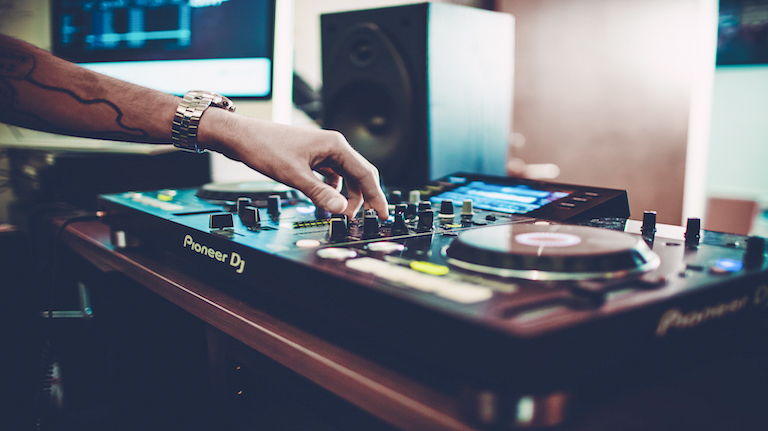 One-on-One interaction with remote desktop


What you will need for this program
A working computer with Internet access

A copy of Ableton Live Suite

A set of headphones or studio monitors

Prerequisite knowledge of how to produce music with Ableton Live

Original tracks to use throughout